Dhaka / Buriganga river
The Buriganga River is an important aspect to the Dhaka where it was its main water supply and a key to its economic and social development. As commercial trade is the source of flourishment of Dhaka, the commercial core has always been situated near the riverbanks. Over the years, the Buriganga has suffered from pollution severely.
The Mughal Empire settled in Dhaka as they were also attracted to Buriganga. Although the lands were very low, the Mughals were astonished by how water levels during high and low tides were similar throughout the year. There was an attraction to the river frontage as it was the water source and principal means of communication. The wealthy population desired to have their residences and elegant houses built along the riverside of Buriganga.
The rivers and canals around and within the city was used to transport goods and people from and to surrounding villages. Landing platforms at the river bank known as ghats and bridges were built in the Mughal period to improve the accessibility. The city had been a popular location for trade, whereby, European traders were attracted to establish trading houses and factories in Dhaka in the 17th century.1 The river was also however, a source of problems. At low tide, it exposed a foreshore which was muddy and noisome, causing great difficulties to cross the river.
"Traditionally, the water retention areas of Dhaka city have been efficiently storing the excess water caused by excessive rainfall and the canals which are connected to the rivers gradually drain the water to the rivers, resulting in no water clogging, but the scenario is changing. The population of Dhaka is increasing alarmingly and there is land scarcity, it is leading towards the encroachment of these water retention areas which mostly lie in the Eastern part of Dhaka city."2
Due to siltation and inadequate sedimentation on floodplain, changes in the land has caused increased flooding into Dhaka. Encroachment and land reclamation also reduces the size of the river and changes its carrying capacity. With the urban sprawl of lower class population along Buriganga, unplanned growth has caused environmental degradation. Land reclamation and infilling of canals in Dhaka are solutions to solve the social problems in Dhaka but also causes problems to dealing with water resources.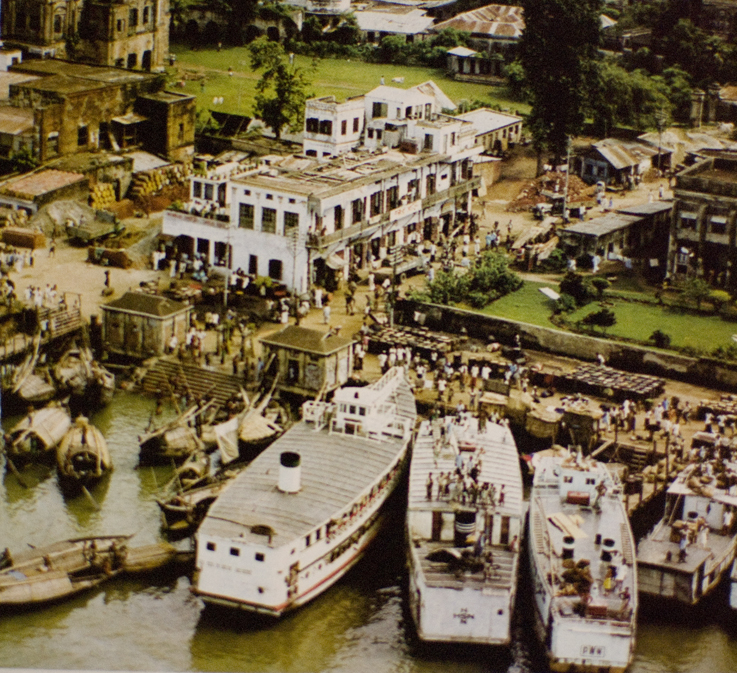 1 Dani, A. H. (1962) Dacca – A Record of its Changing Fortune. Asiatic Society, Dhaka.
2 Haque, A. N., Grafakos, S. and Huijsman, M. (2010). Assessment of adaptation measures against flooding in the city of Dhaka, Bangladesh. Institute for Housing and Urban Development Studies Rotterdam.